Hi everyone *waves*. I'm Cleffairy and I'm a guest blogger for RebeccaSaw.com today. Now that I've introduced myself so that you won't confuse your good self on why the writing and photography style is different from the lovely Rebecca, let me proceed to tempt you with some sumptuous food, all right? (Pardon my photography skills. I'm really bad at it and definitely could do more practice on it).
As you know, Ramadan is approaching and most of you out there will probably looking for a nice place for iftar (breaking fast). Well, look no further. Armada Hotel, PJ is just the right place if you're looking for an intimate and yet homey food for iftar.
Utara Coffee House in Armada Hotel, PJ is offering a completely close-to-the heart traditional Malay cuisine that will bring you straight to heaven and back with their nostalgic 'Selera Ramadhan Ala Kampung'.


True to its word, there's a wide selection of 'kampung dishes' for you to feast on.
Bubur lambuk is definitely a must try. You'd need something easy and soft to settle your tummy with before heading over to a more heavy stuff in the buffet. The bubur lambuk is surprisingly fragrant and rich with ingredients and spices, almost up to par with the famous bubur lambuk from Kampung Baru mosque. Rich with coconut milk, this bubur lambuk is a definite cure for a rumbling tummy.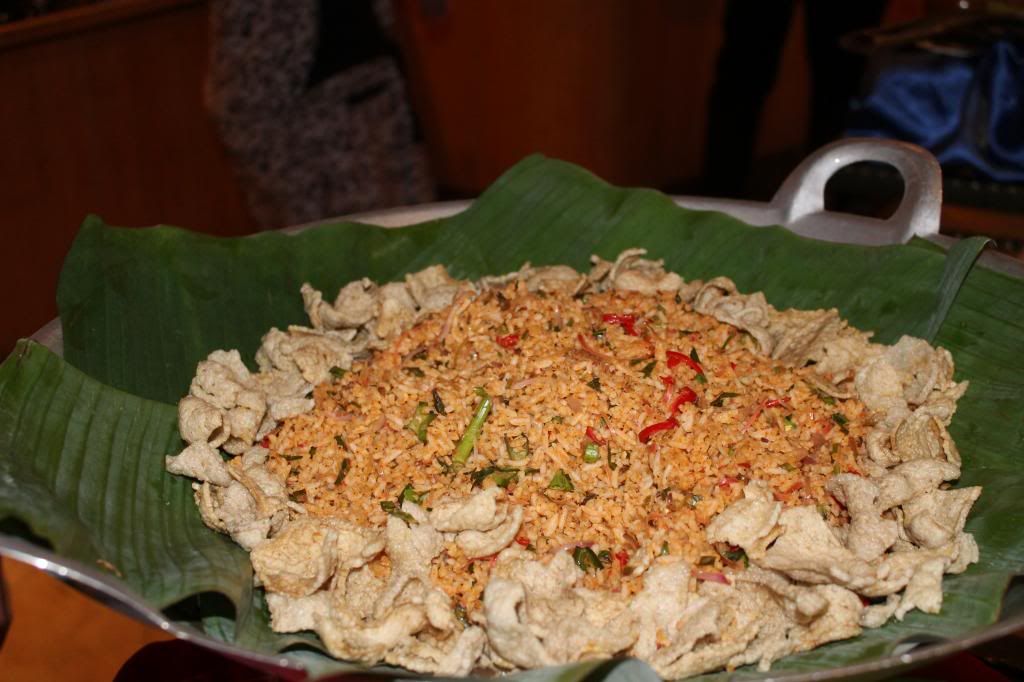 Nasi kerabu utara. Not to be mistaken with its Kelantanese counterpart, this Penang style nasi kerabu is different. First, it's not blue in colour, and second, the herbs that's used for the rice is not overwhelming in taste.
I'm not a fan of nasi kerabu, but I took a few mouthfuls of these, and I definitely prefer the northern version of nasi kerabu in comparison to the Kelantanese version. So, two thumbs up for this nasi kerabu for tantalizing my senses!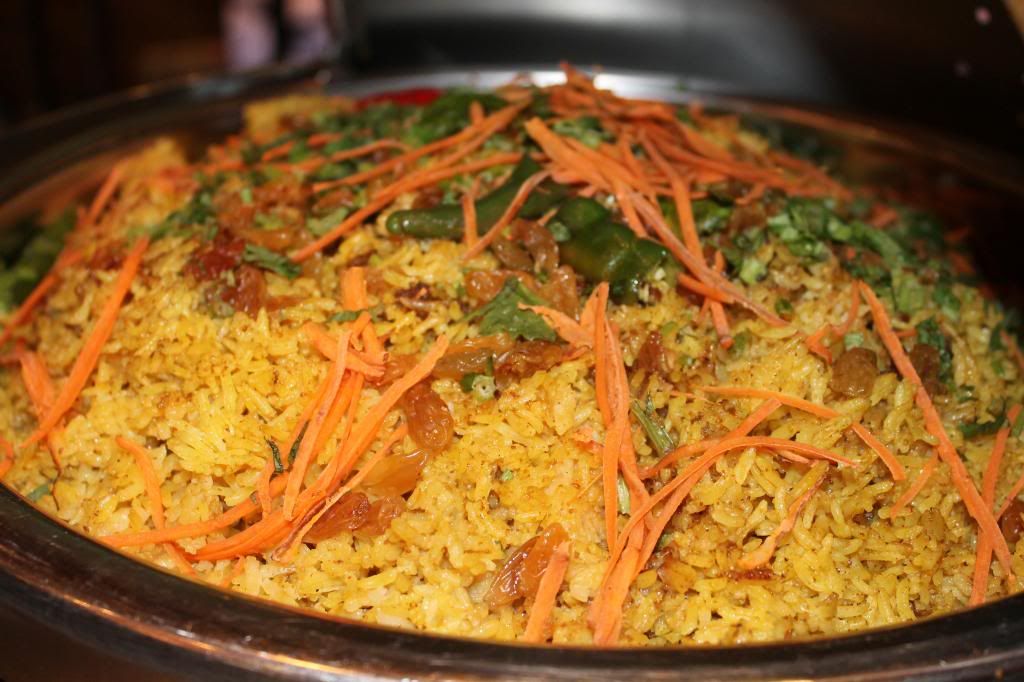 Nasi briyani was nice and as fragrant as a standard nasi briyani should be, but I would prefer it very much more if there are cashew nuts in it.
The pot of chicken briyani was gone before I could even scoop it up, so I guess this one is not too shabby either.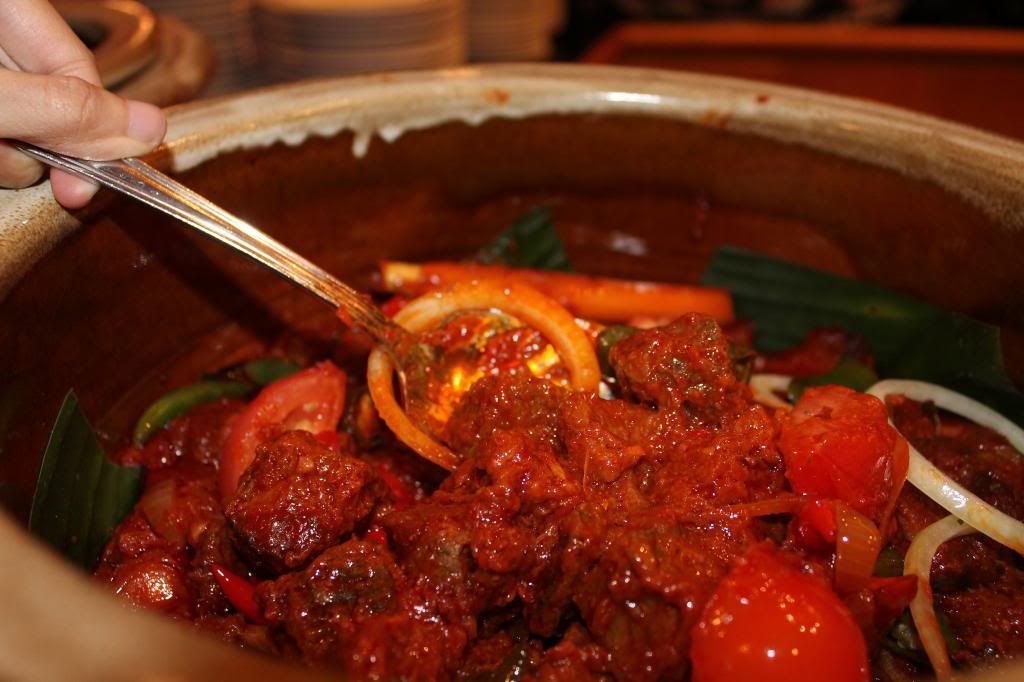 Chunky Mutton Masala made quite a pair with the nasi briyani, I must say.
And then there's this…kick-ass curry fish head. It's something that I won't mind dying for. The curry was thick and creamy and I can't help but flood my nasi briyani generously with the curry.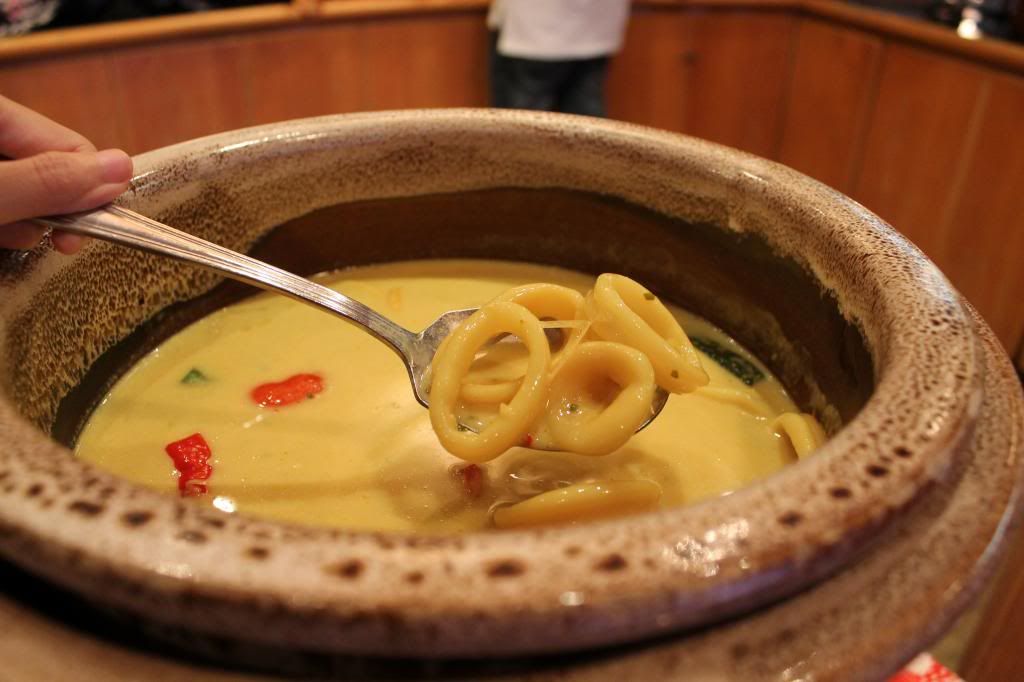 Sotong masak lemak cili padi is pretty authentic, but not spicy enough for me.
Hong Kong style roast duck. Nicely done. Juicy on the inside and crispy on the outside and the usual gamey taste is absent.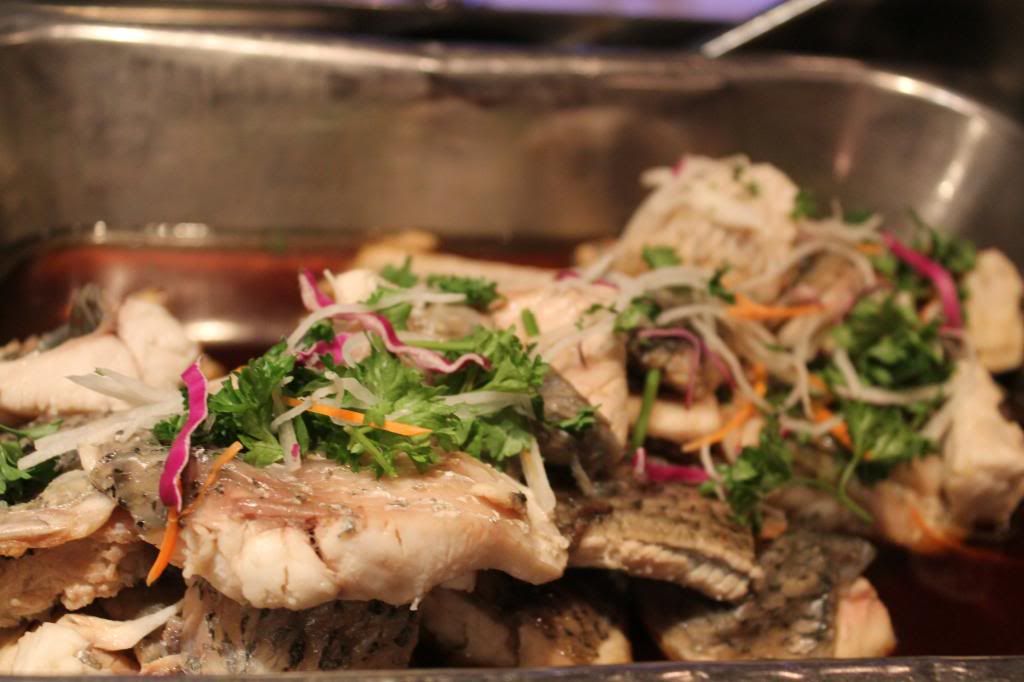 Steamed fish with soya sauce. Not a fan of fish, but I tried a piece of this and discovered that I did not mind seconds. 🙂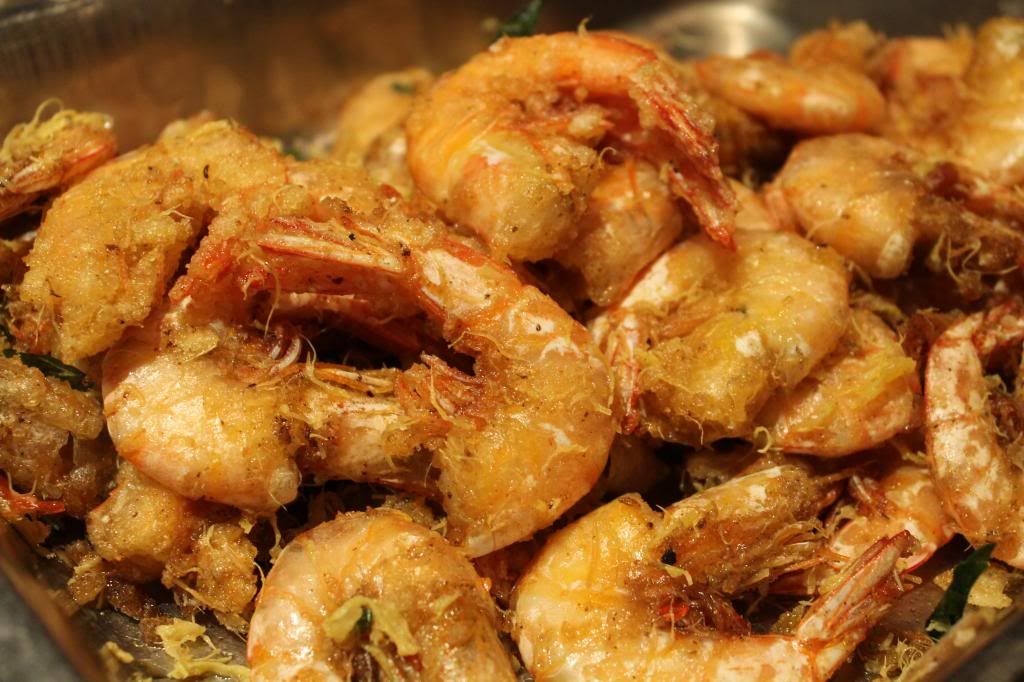 Salted egg fried prawn was all right, I guess. Nothing to shout about as oppose to the mutton masala and curry fish head.
Mussels in sweet-sour sauce.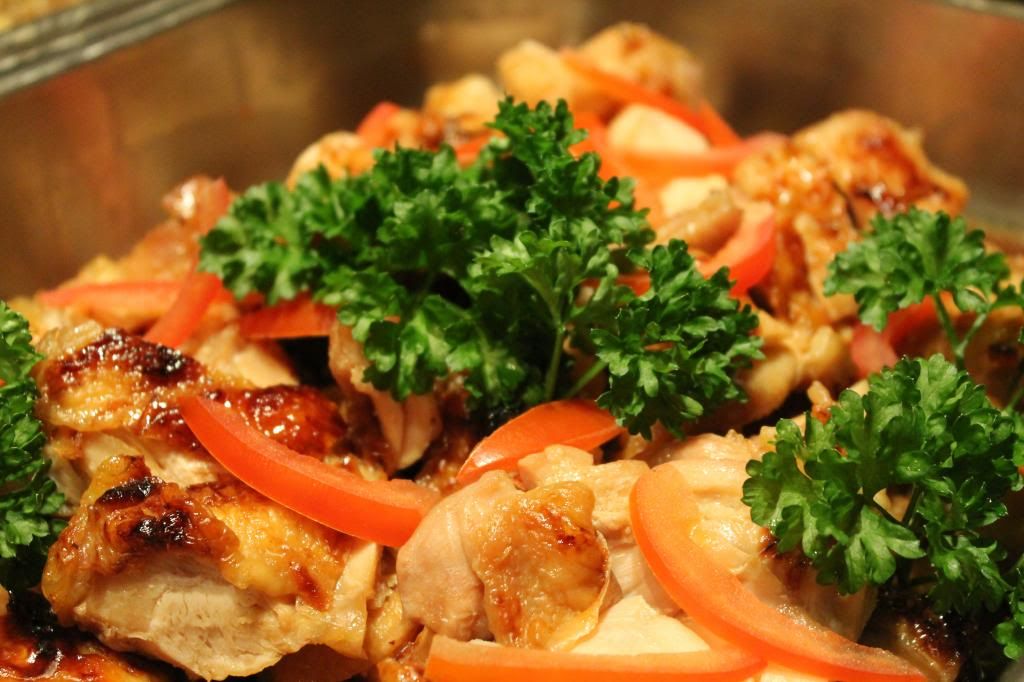 Teriyaki chicken.
Long beans with sambal and tofu.
Stir-fry veggies.
Wide variety or traditional salads or locally known as ulam, a popular main dish in traditional Malay villages.
And what's ulams without the accompanying sambals? Well, sure you can have ulam as it is, but these traditional Malay salads taste much better when paired with the sambal belacans or air asam.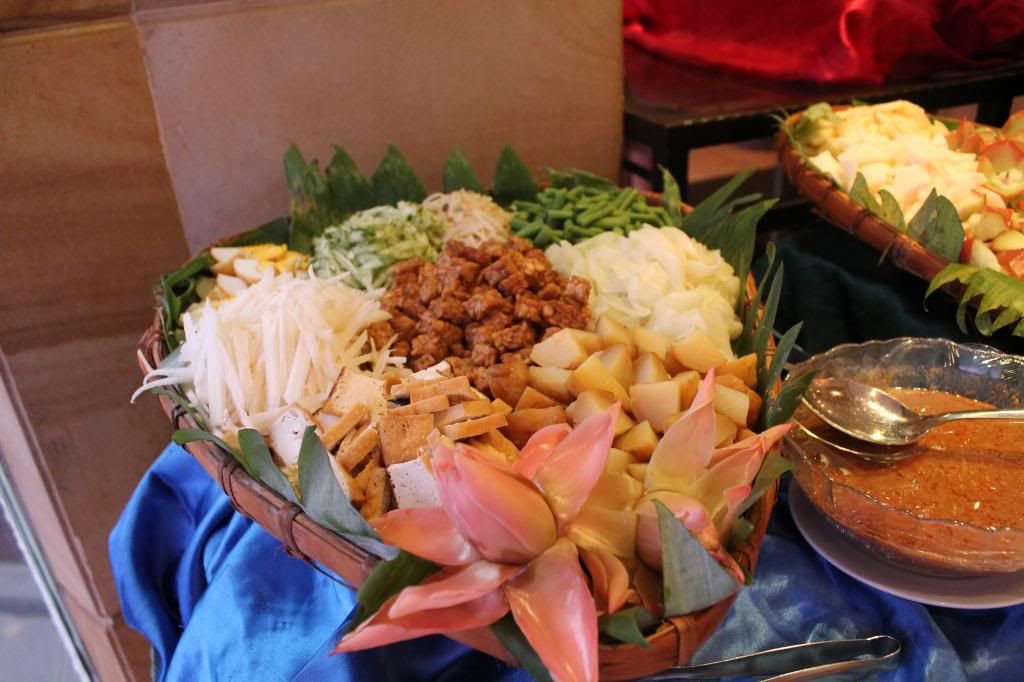 Gado-gado, a typical Indonesian salad consisting of boiled vegetables served with a chunky peanut sauce was also present in the buffet. I did not manage to try this one, but I heard from the other members of the media that the gado-gado was pretty authentic and yummy-licious.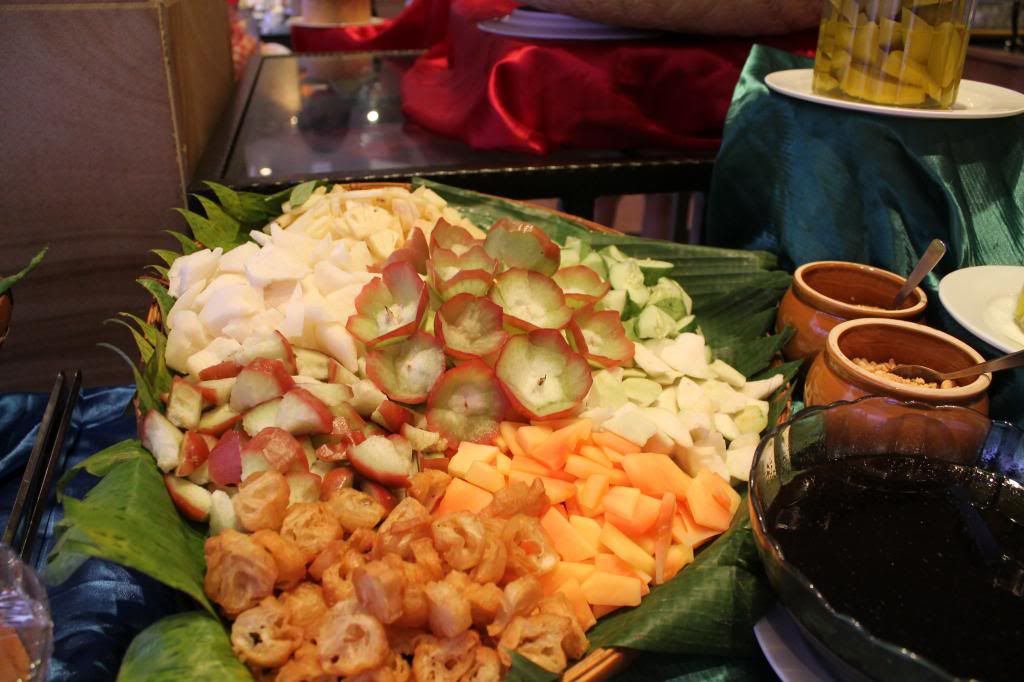 Also present during the buffet was the traditional fruit rojak.
Along with traditional fruit preserves (jeruk). Among all of these jeruks, I love the jeruk kelubi the most. It's been a while since I last had some jeruk kelubi, and if I had it my way, I'd bring the whole jar home!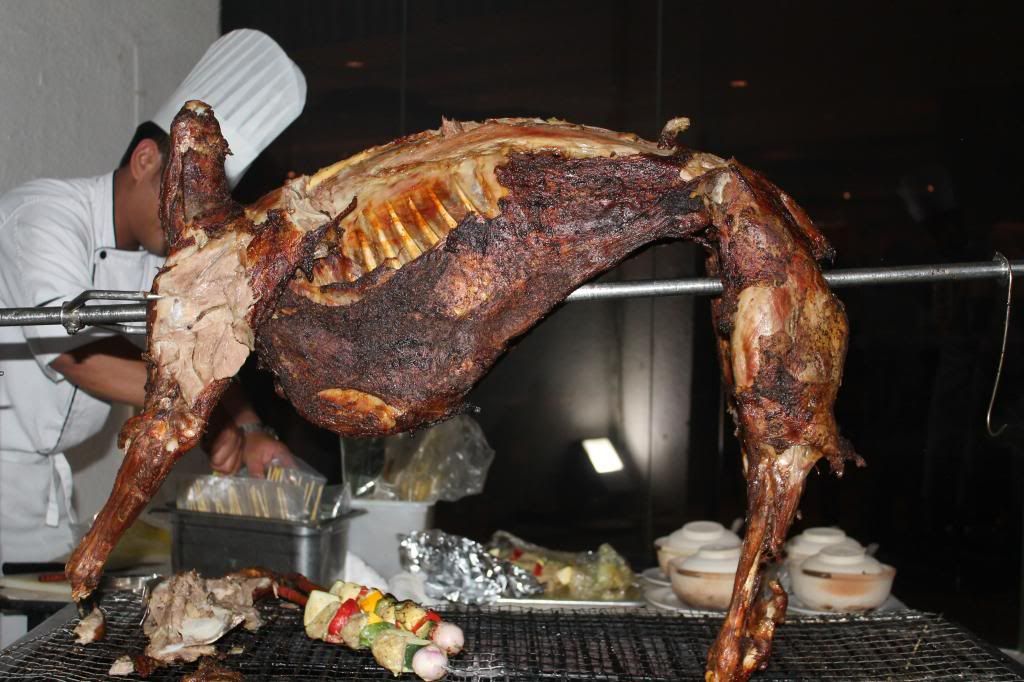 And then there's the grill section; where there succulent, perfectly roasted lamb and shish-kebabs are. Those who fancy grilled items should not give this a miss. I've tried the lamb and shish-kebabs and I'm pleased to report that the lamb was perfectly marinated with myriad of spices and the usual distinctive ammonia smell is absent.
Trust me, I've had my fair share of lamb dishes elsewhere and not many managed to get rid of the gamey taste.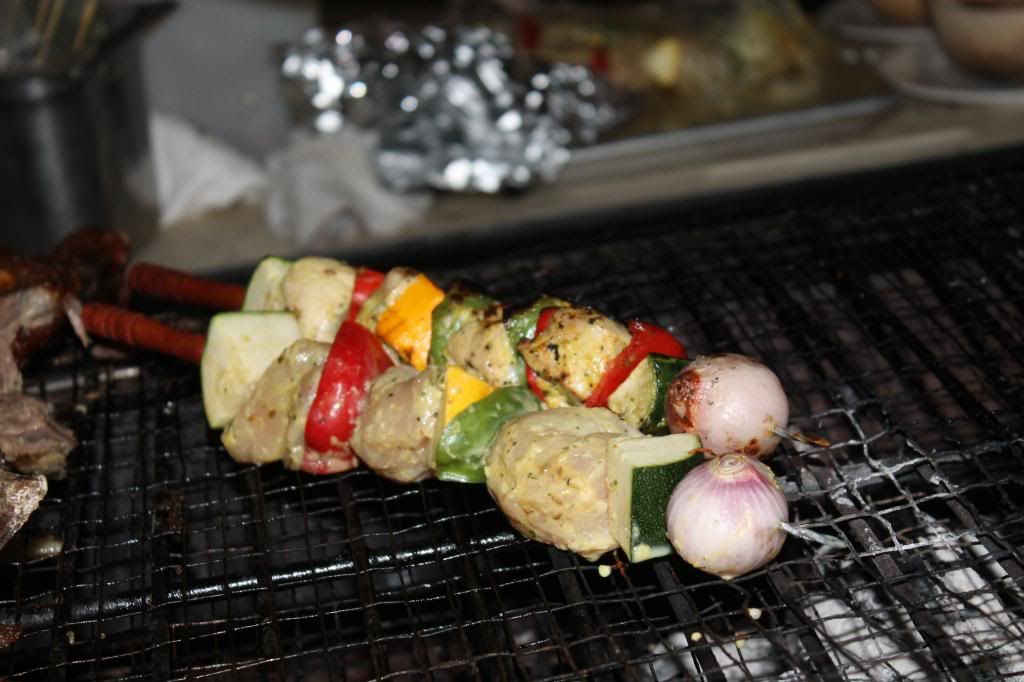 Apart from the lamb, the shish-kebabs is something to be praised too. They're not only giant in size, but perfectly spiced and juicy too. One word of caution though: Small eaters might not be able to finish this. Don't let the picture fool you. The portion is really big! So if you're a small eater and do not wish to spoil your eating experience by gobbling this before sampling the rest of buffet spread, I suggest you to share this with your family or friends.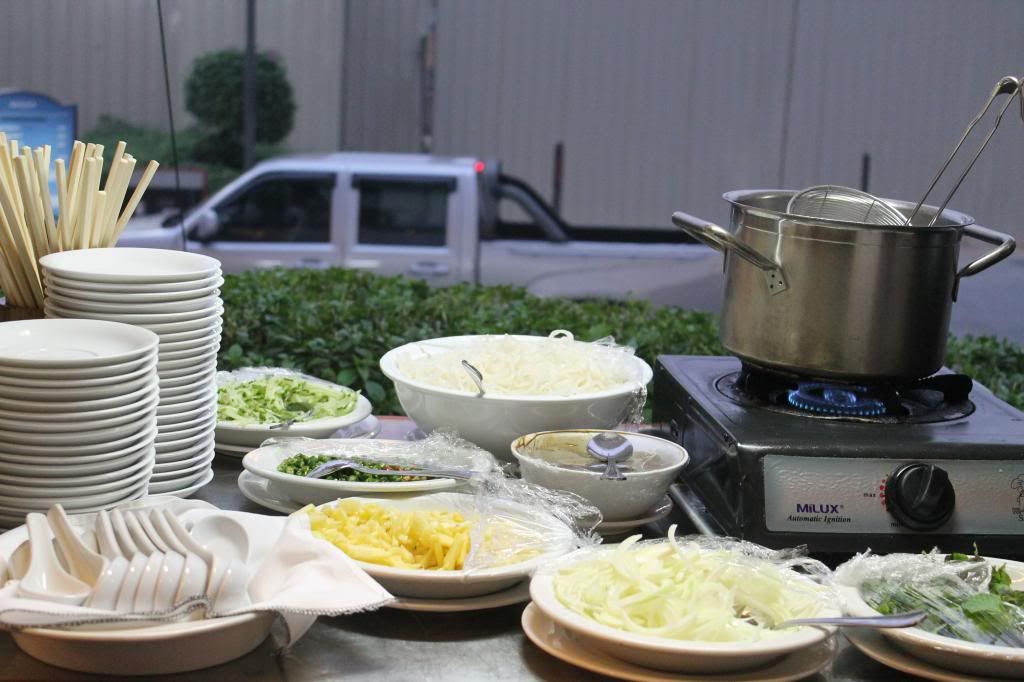 I'm a huge laksa fan, so I was immensely pleased when I spotted the laksa counter outside. This laksa is the creamy and spicy Malay variety that originates from Penang, so you won't be finding any chunks of mackerel fish on top of it.  The soup was thick and creamy enough for me while the fresh chunks of pineapples and onions kept the excess fishy smell at bay.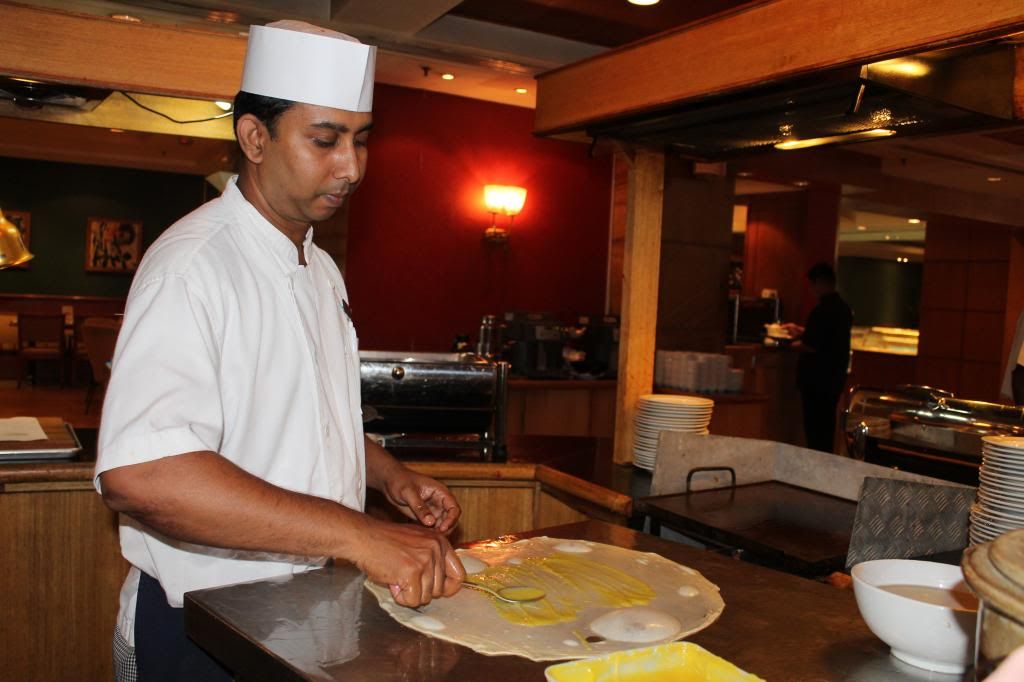 The roti canai counter for those die-hard roti canai fans. You can custom order your roti canai here and the chef will gladly make any variety of roti canai that you like. In my case, I ordered some extra-crispy and fluffy roti planta to go with some kick-ass fish head curry.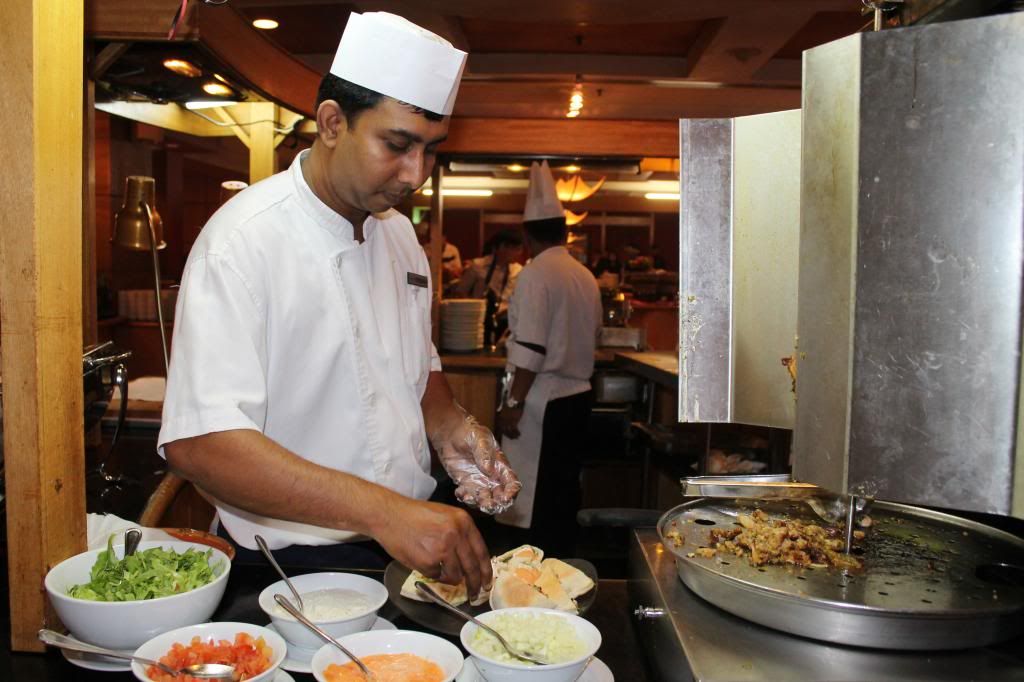 Want something Middle-East? No problem, just head over to the Kebab counter where kebabs will be assembled upon request.
Had one of these and immediately regretted the fact that there's no more space in my tummy for seconds.
Fancy taking a little break from the traditional Malay dishes and wants something more refreshing? Well, head over to the salad counter. There's plenty of refreshing salads for you to pick from.
Avocado salad.
Refreshing fruit salad.
Cold pasta salad.
Fresh oysters can also be spotted in this buffet, but I gave it a miss.
And same goes to the sushis. Now, I don't usually discriminate, but seriously speaking, I wasn't really in the mood for any fresh oysters or sushis when there's plenty of exquisite kampung dishes for me to feast on. 🙂
For those who have sweet tooth, there's various modern and traditional Malay desserts and kuih too, so don't worry too much about having too much spicy stuff and none of those sweet things you're fond of.
Wide variety of traditional Malay kuih. Done to perfection and will definitely make the old Mak Toks ( Malay grandmothers) nods in approvals.
Assorted sweet pastries.
Agar-agar.
And last but not least, refreshing fruit cocktail for you to wash down those spicy stuff with.
Overall, the dining experience in Utara Coffee House in Armada Hotel, PJ is superb. Very localized and authentic in terms of theme and I definitely would not mind a second visit in the nearest future. I would definitely recommend this to those who enjoys homey kind of food but would not really recommend the buffet to those who will be performing the Terawikh prayers as the food are kinda 'heavy'.
The 'Selera Ramadhan Ala Kampung' is priced at RM78.00++ per person from 12th July 2013 – 7th August 2013.
Can't wait for Ramadan to come to have spoil yourselves with these? Well, fret not, there's pre-Ramadan buffet dinner starting from 24th June 2013 – 11th July 2013 priced at RM60.00++ per person.
10+1 Ramadhan vouchers is also available should you be interested to purchase them as gifts. They're valid from 12th July, 2013 until 31st October, 2013.
Hotel Armada Petaling Jaya
Lot 6, Lorong Utara C, Section 52
46200 Petaling Jaya
Selangor Darul Ehsan Malaysia
Tel : (603) 7954 6888
Fax : (603) 7956 8088
Website: www.armada.com.my
Facebook: www.facebook.com/HotelArmadaPJ
For reservations, please call (03) 7954 6888 ext. 4557.