4D3N all expenses paid trip to Penang & back! I'm a lucky bitch! ;p
Yup, I am heading to Penang TOMORROW, flying via MAS Airlines, staying at the Northam All Suites Hotel for 2D1N & hitting Hennessy Artistry Penang at Voodoo, Upper Penang Road tomorrow night itself -April 28th.
** Party dress – check. Party heels – check. Make up – check. Party people – Advertlets bloggers Jason Ong, Josh Lim, Vernon Chan, Leonard Chua, Bryan Lim, Xiang Cool, Vivian Khoo, Michelle Lee – check check check!!
This is going to be one awesome party yo! With the great mix of Hennessy V.S.O.P drinks, performances & atmosphere as with every H-Artistry parties every year, the whole group of us are really in for "The Ultimate Hennessy Artistry Party Experience".


Landing in Penang tomorrow afternoon, I'm expecting a Penang food fest til night where then we will be hitting Voodoo, Upper Penang Road til the wee hours of the morning. On the day after, more food & fun til the night where we will be club-hopping around in Penang.
Penang FOOD!!
Penang Char Kuey Teow with Duck Egg!
Penang Curry Mee with cockles.
Ice Kacang to quench our thirst & cool the island heat!
Oysters..!
Chee Cheong Fun with the "heh kor" (prawn paste), sweet plum sauce (tee chiw) & chilli; a pungent Penang specialty.
We will be flying back to KL on Saturday, checking into Sunway Pyramid Tower followed by Hennessy Artistry Kuala Lumpur at The Opera. Oh my, sounds like an awesome weekend eh? 😉
Thanks Hennessy Malaysia for sponsoring the flight, the accommodation, the FOOD!!! & Beverages, the parties every night & of course, not forgetting the awesome blend of drinks!
V.S.O.P signature long drinks: Hennessy Apple, Hennessy Berry, Hennessy Ginger, and Hennessy Citrus.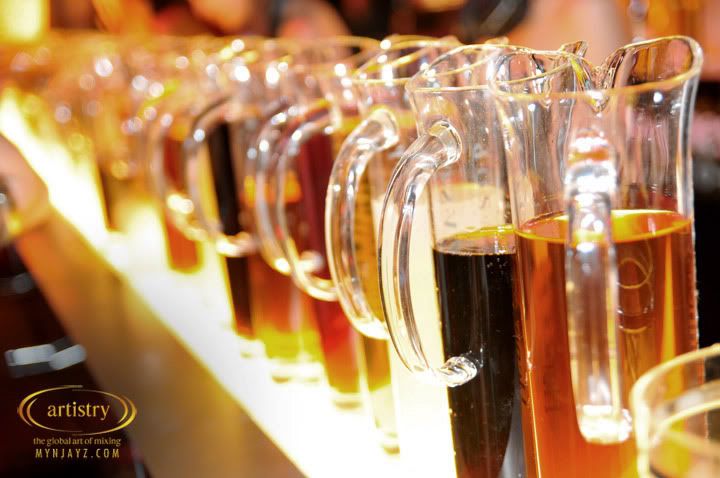 Flashback: I was at Hennessy Artistry 2010 @ The Opera!!
For more details, visit Hennessy Artistry Malaysia @ Facebook!
Note: Food pics are my own, Hennessy Artistry pics credited to BryanLYT.com & mynjayz.com .