If you don't already know, Kit Kat has launched its first Chocolatory in Mid Valley.
The outlet it's filled with over 1500 different delicious combinations so you can choose to create your own KitKat or try the ready variations offered.
I've yet to head there to visit the outlet but my curiosity has got me parting with RM18.20 for this Traditional Malaysia Nasi Lemak Kit Kat from Lazada.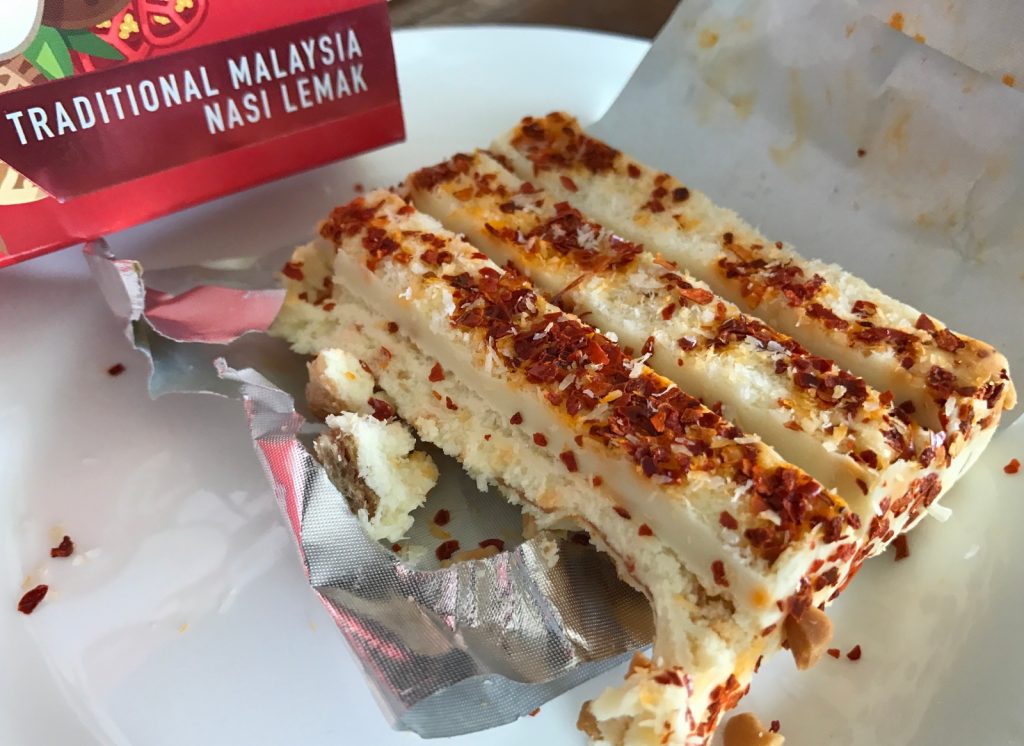 You can watch the "unboxing" video from my FB here (fb.com/wackybecki).
Trust me, there isn't much of nasi lemak taste to this at all.
Think sweet white chocolate and wafers plus nuts. The coconut and chili flakes were barely discernible.
Just 4 short bars for RM18.20. It is quite a rip off considering how small it is!
However, I've always been a sucker for such "novelty" stuff so I must and will have to try at least once.
Well, don't say I didn't warn you. LOL!