Article by kensomuse: www.kensomuse.com
*********************************************************************************************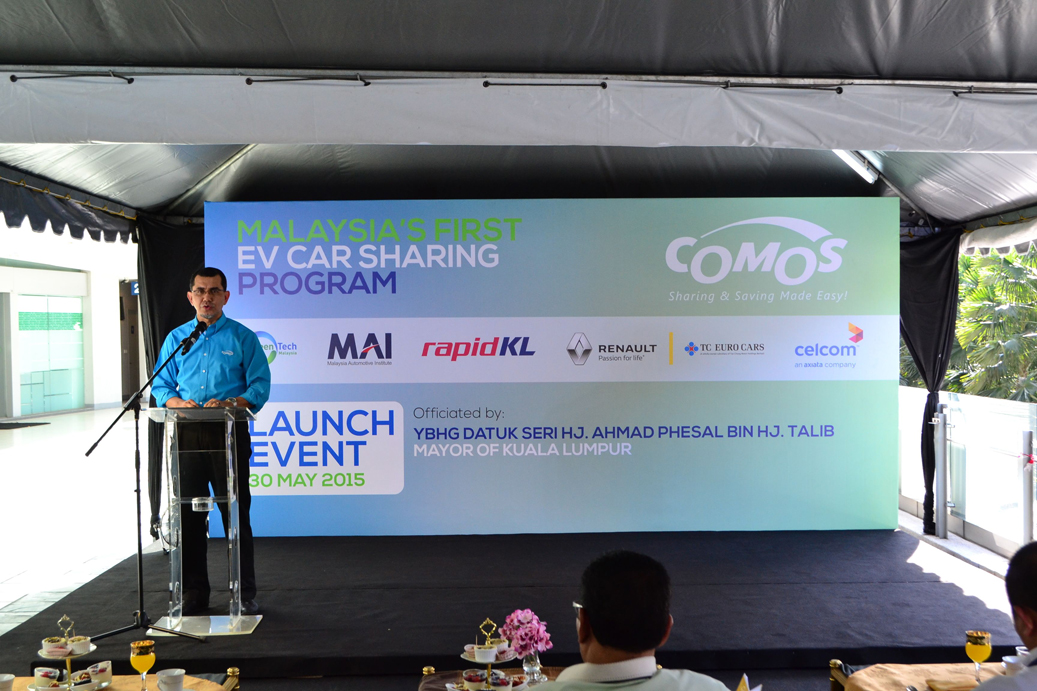 New concepts are great in the sense that they break accepted norms and make things better, faster, more efficient, more effective.
It pushes the envelope of what's known, what's safe and it's not without its risk. Because people are afraid of things they don't understand. Worse is nowadays people tend to rush forming a conclusion so that they can quickly accept it or reject it.
This is one article you would want to take your time to read through – not because I think I'm a godddamn good writer (although occasionally I delude I am) – but because COMOS is truly reshaping the way we see transportation and the entire automotive ecosystem in Malaysia.
That, and partly I went to the event with a mind as blur as a sotong and came out having my head set straight after understanding it more clearly.
Here's what I've learnt:-
What's COMOS?
It's an
1. Electric Vehicles (EV) only
2. Car sharing program
I'll come back to the EV part but first, it's important to note that this is taunted as a car "SHARING" program.
1. It's not car ownership where you pay a monthly instalment, the car is owned by the bank but leased to you until you settle the debt and you're responsible for all maintenance and running costs (petrol, road tax, etc)
2. It's not car rental where you pay a pre-agreed sum to the vehicle owner and return the vehicle back to the owner at the pre-determined time and place in the condition it was given to you (ie, with a full tank of petrol)
Sharing works a little differently.
You drive from Point A to Point B, you lock your car at Point B and someone else may take that very same car you drove to their destination and you may not get to see the same car again unless you've booked it in advance.
As for the EV, only the Renault Zoe 5-seater hatchback is available.
65kW power with 220Nm of instantaneous torque, it's fun and nippy to drive around town.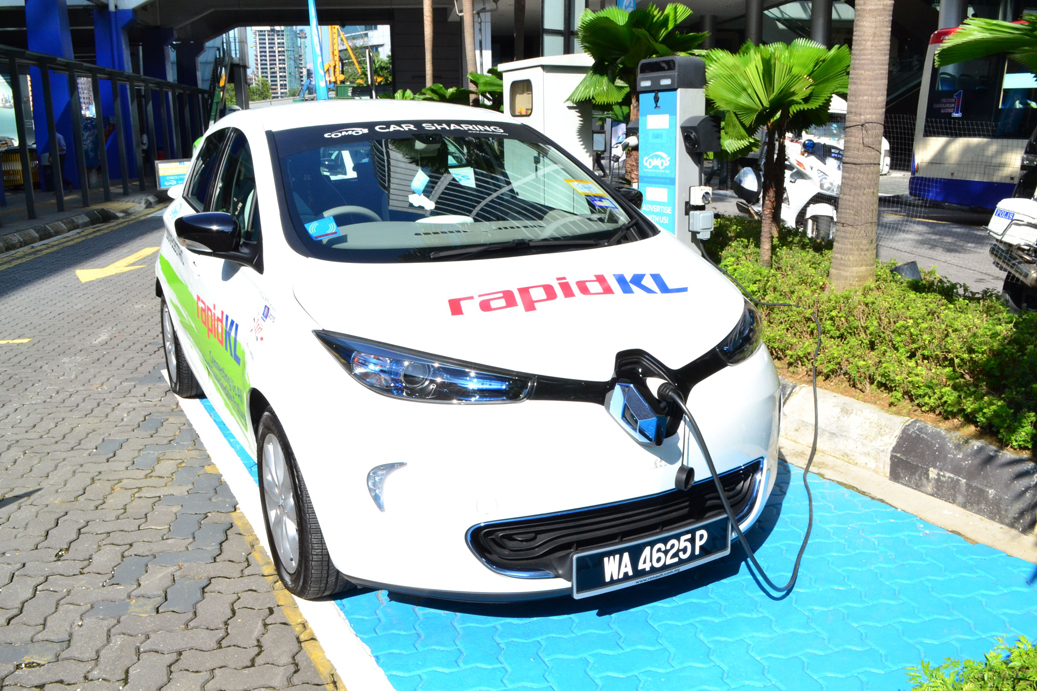 COMOS have a couple of Renault Twizy but they're currently used only in Putrajaya and not available for public use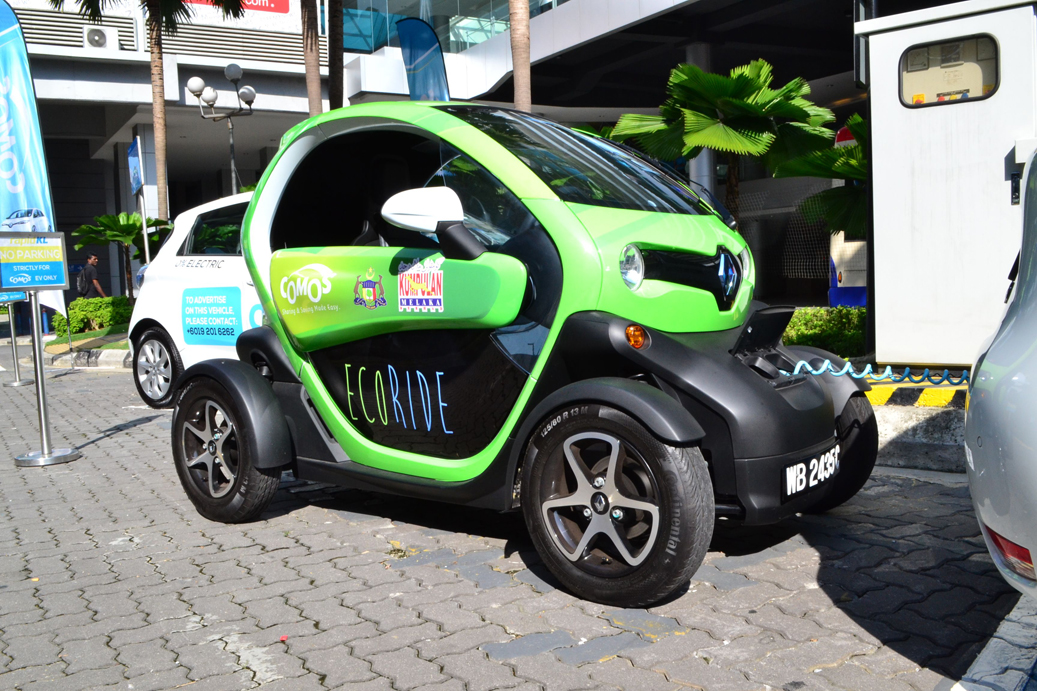 How does it work?
1. Register and pay the membership fee at comos.com.my or at COMOS kiosks. Mobile app is currently not available.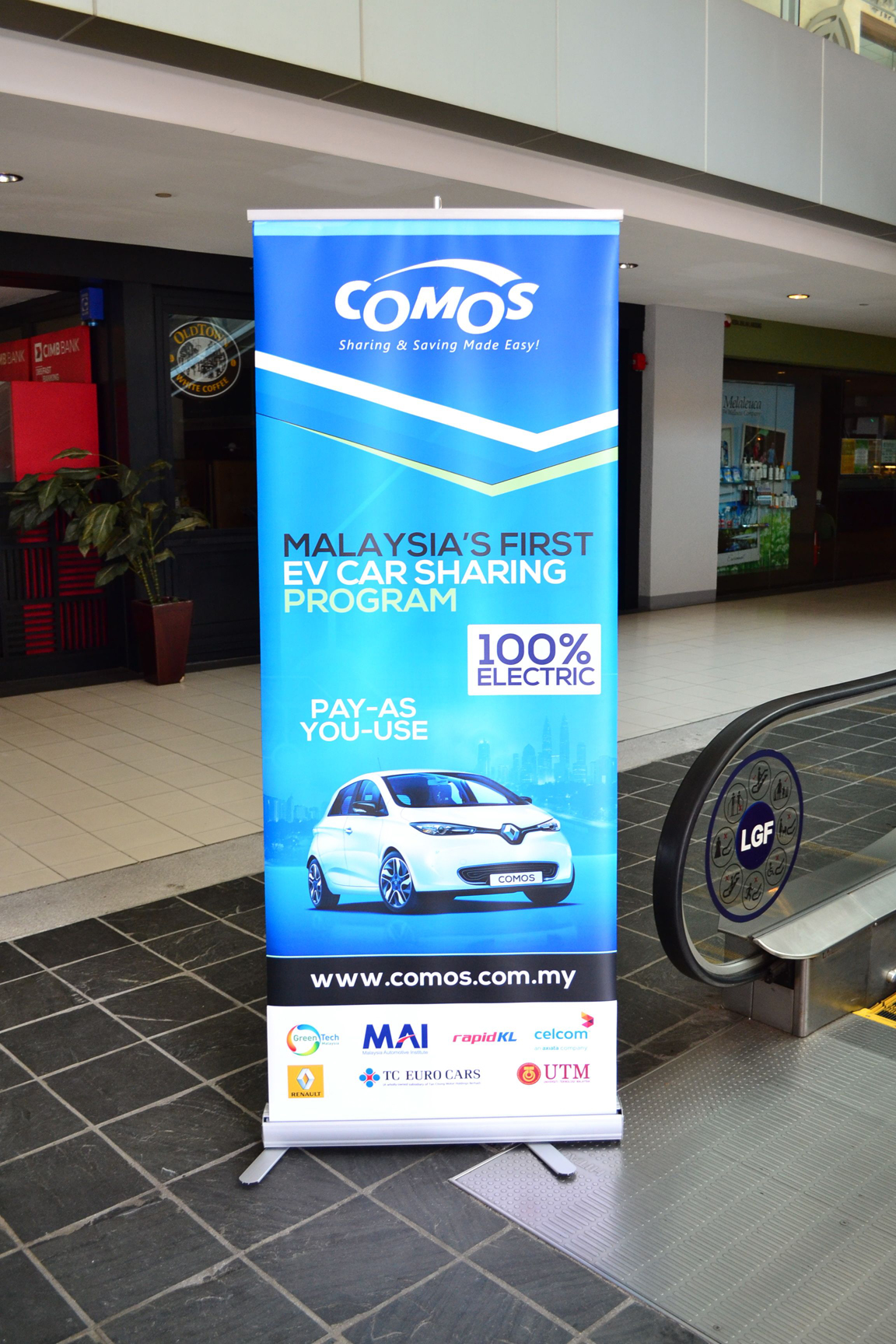 2. Go to Menara UOA, Bangsar COMOS office to collect your RFID membership card
3. Go to comos.com.my to log in and book the time and place of pick-up as well as time and place of drop off. There are 10 locations in the Klang Valley at the moment
4. You will receive an SMS and email stating your booking and the vehicle number that has been assigned to you.
5. Locate the vehicle and tap your card on the scanner located on the right side of the windscreen.
Make sure you're there only at the assigned time otherwise the vehicle would remain locked and you'll see a red LED flash as you scan your card (see below). Also, if you're collecting from a charging station, make sure the charger is decoupled.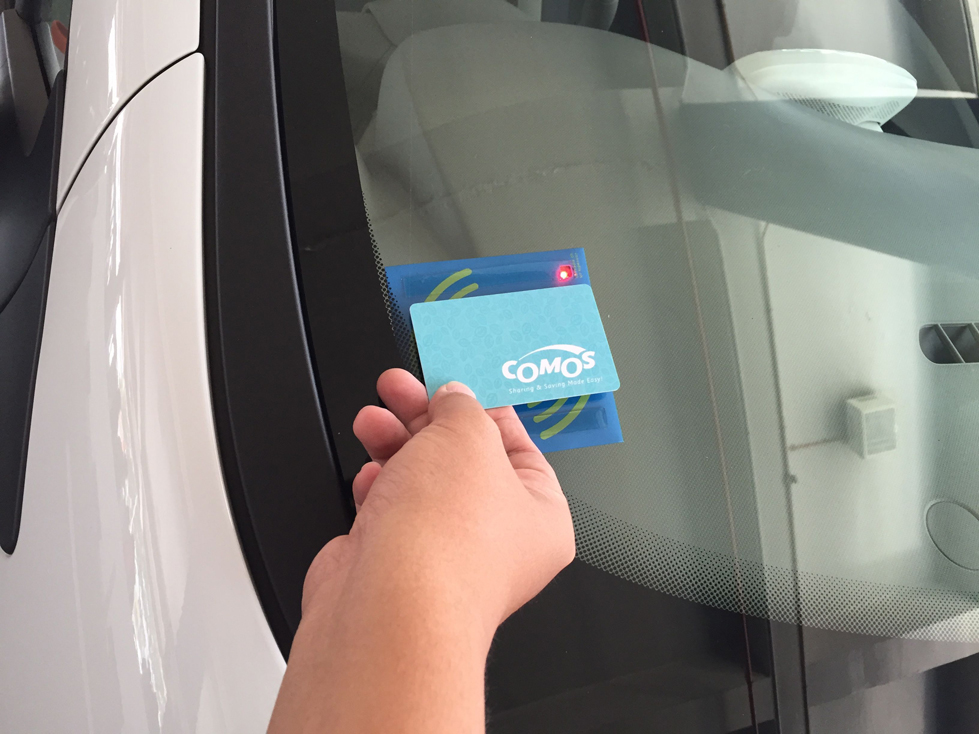 6. You'll see green when the car is unlocked.
Upon entering you then have to enter your 6-digit pin number on the console located on the top right of the front windscreen which allows you to start your vehicle (to summarize, the 2-level security system is the card to unlock and pin to drive)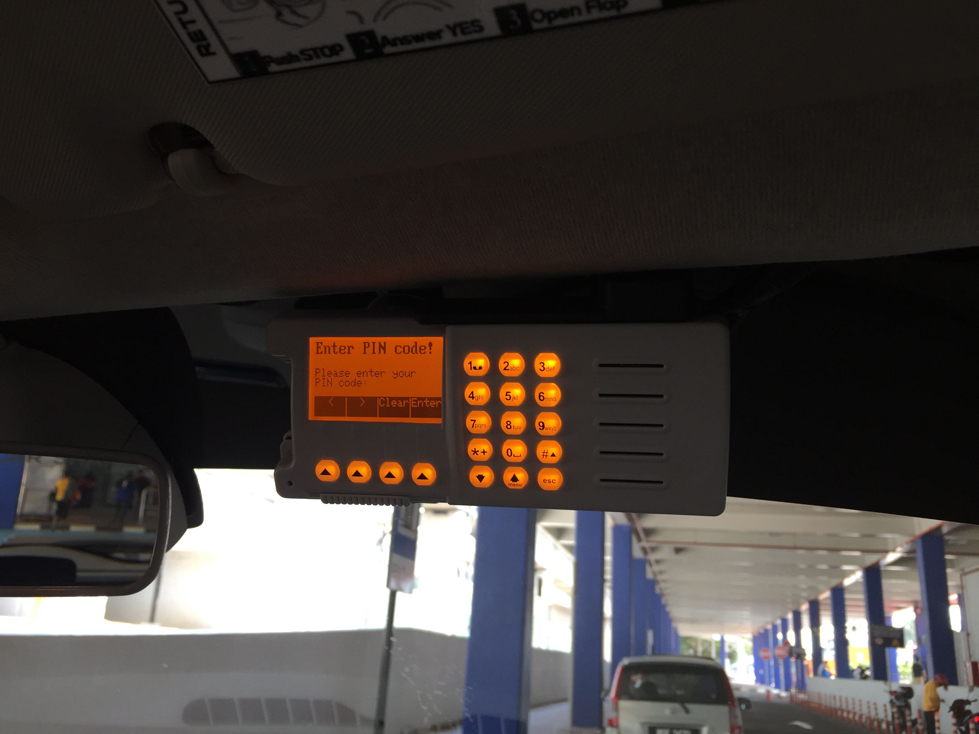 ** Wait, what if the car is in a deplorable state and not in a good condition to ferry your passengers around? The same console would ask you questions such as is the battery fully charged? Car is condition is good and clean? If you answered no, COMOS would take note, investigate and if found to be true, penalize the person who used the car before you. It remains unclear what the penalties are at this point.
7. You then drive the vehicle and return it according to the time and place you booked. Tap your membership card on the windscreen sensor to lock. If the returning point is a charging station, make sure you plug the charger in as that would stop the usage timer.
It's that simple!
How much does it cost you?
You must first register as a member.
Membership fees are RM300 for one year, RM50 for one month and RM25 for one week. There is a promotional rate now where instead of the annual RM300, you pay only RM50.
For every 15 minutes of usage, you will be charged RM8. Minimum usage is 30 minutes which means every time you hop in, it's a minimum of RM16.
There's a promotional rate now of RM6 per 15 mins for 3 months (ends end of August 2015) so it's the best time to give it a try.
If you return the car late (ie stuck in traffic jam and is late getting to the station), the penalty charges are as follows:-
a. First 15 minutes late, RM8 charged
Subsequent 15 minutes stot after first 15 minutes, RM16 charged per 15 mins.
If you return the car earlier (ie meeting finished earlier and you're back in the station 15 minutes early), you will still be charged the full booked time slot.
So to avoid early or late, do NOT apply "Malaysia time I'm-On-My-Way-When-I'm-Not" and plan properly.
Other EV users are able to use the charging facilities found at the stations.
And if  a non-EV decides to park there like in the case of the chrome wrapped Toyota Cynet WTM 1, your neigbourhood-friendly DBKL tow trucks would be quick to remove the said vehicle for your use.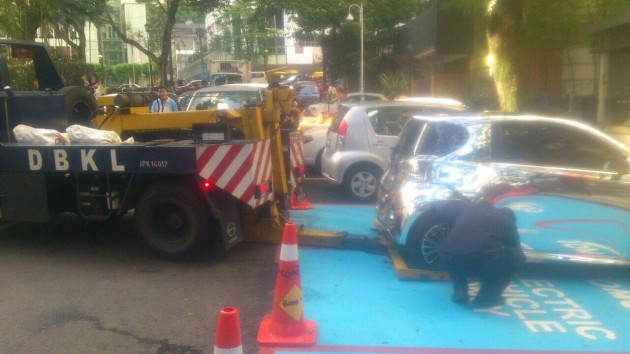 (Image taken from paultan.org)
Where can I collect (and return) the cars?
There are 10 COMOS stations in the Klang Valley and not all of them have a charging station:-
Stations with charging station:
1. LRT Bangsar
2. Jalan Munshi Abdullah
3. Monorail Medan Tuanku
4. Universiti Teknologi Malaysia KL Campus
3rd party charging stations:
1. Bangsar Shopping Centre
2. Petronas Solaris Serdang
Stations without chargers:
1. LRT Kelana Jaya
2. LRT Asia Jaya
3. LRT Universiti
4. Lorong P.Ramlee
Wait, didn't I just say that timer stops only when the charging plug is replugged? What about stations without chargers?
Don't worry. Once the allotted time is up, COMOS will utilize the vehicle's in-built GPS (yes, each Renault Zoe EV has navigation) to detect if it is back at its allotted station once you tap your card on the sensor.
What about alternatives?
Electric vehicles have the benefit of being zero emission, which is great for the environment long term and leaving a better future for our children.
However, saving the environment may not hold a higher priority compared to convenience and right now due to the small number of charging stations, EV availability and update is limited.
CHICKEN OR EGG?
And honestly, it's always a Catch-22 situation; to justify the cost of setting up charging stations, you need more EVs using them.
To get more EVs, you need more charging stations. So which comes first?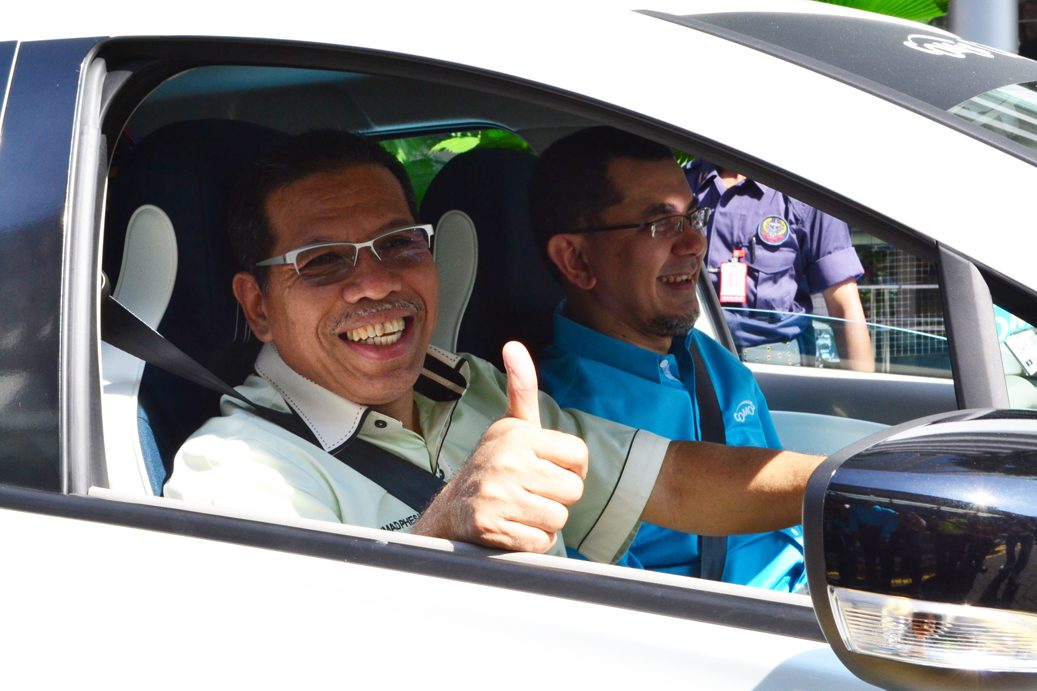 COMOS is planning to set up 60 stations within the next 2 years and the Mayor of KL, Datuk Seri Ahmad Phesal who officiated the launch has thrown his full support for the program.
We may soon see more DBKL patrol vehicles be in the form of EVs. With this in mind, the EV charging stations will not be much of a problem in the future so we should see more emission free vehicles in the near future
As a car sharing program, there are no direct competitor to this public transport solution
As a public transport solution however, you have quite a number of options to choose from:
1. LRT and other rail based transport system – fixed location/stations and does not cover all places
2. Public buses – no control over timing and availability of space (try getting in at rush hour)
3. Taxies – with the introduction of mobile apps like MyTeksi, safety has been greatly improved and number of non-metered taxies has dropped.
Taxi remains as COMOS's biggest indirect competitor as you get driven instead of driving, it's available almost anywhere at anytime and you choose where and when to use the service.
However, if you find yourself engaging the use of a taxi, say for an hour, the cost would be about RM40 vs RM32 (or RM24 under the promotional rate) using COMOS.
Furthermore, you're free to use any roads you wish and pick up any passengers as and when you want. And that's not talking about the number of CO2 you managed to avoid by opting to go with EVs.
Remember, this is a car sharing program which means you get in and out and charge based on use.
Do not leave anything behind because once you lock the car upon return, you would need to call the COMOS centre to open the doors again in case you leave stuffs behind.
So always check if the following items are taken out when you alight:-
1. Glasses
2. Smart Tags/ Touch and Go
3. Umbrella
4. Sun shades
5. All bags
6. Any documents
7. Keys/Access cards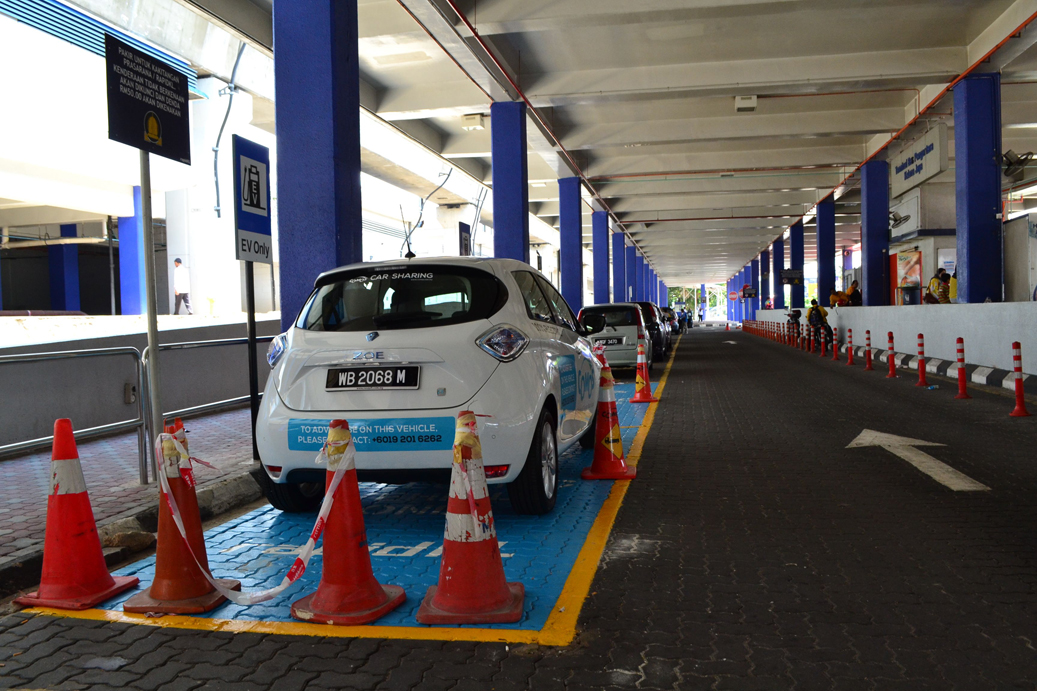 The benefit of using COMOS is many.
Chiefly is for environment sake with a cost benefit when compared against engaging a taxi for longer periods of time. There is also the element of convenience where for example, the car is parked not far from the entrance in the Kelana Jaya LRT station.
Fully shaded and in a specially reserved car park.
In future, there will be more shopping malls providing EV only charging and parking stations and this will save you time in looking for a place to drop the car.
So what are you waiting for? Sign up now and give it a go. I can tell you one thing: The torque on this is very addictive.
Just remember one thing: For those who think of comparing paying for a car vs using COMOS, it's as absurd as renting and engaging a taxi for a whole day.
You don't take the car, go to your office and work for 8 hours before returning. It could very well be that you've used the car only for 30 minutes but you get charged the full sum, even if it's stationary. You use it and you drop it.
Oh, and don't bother going to petrol stations for fuel.