"Beckyyyyyy… you look so good…so fit…so THIN! "
I guess it's every female's aspiration to always be greeted this way huh?
This has become such a predictable reaction from most people that I even respond automatically – "Oh, thank you. But did you know that it's all about the diet and exercise? It's a lot of hard work you know…"
I have to admit, I maintain a strict workout regime and a balanced diet because I do desire feeling and looking fabulous.
My vanity levels are through the roof and I live for the endorphin rush a post-workout provides.
However, almost everyone who had remarked about my size somehow had this misguided notion that I eat and eat and do not put on weight by the cause of some miracle genes or luck.
I know, because they visibly blanched when I share my training schedule and my eating habits.
"What?" they gasped when I told them I refrained from eating rice, pasta or bread. And they shudder when I told them my workout regime.
Sadly I still get responses such as, "No, no no..," with heads shaking in denial and exclamations sounding like, "I cannot la.. I must have my rice or bread! No way, I have no time for such a schedule!"
And gosh, out pours all the excuses!
The funny thing is, these are the very people who asked me for advice on "How they can be like me". Though I do understand, it can be difficult to fit fantasy into reality – to only enjoy fitness through hard work and dedication.
Hence I've decided to write this to share some insights on my methods on keeping myself healthy, fit and happy just so if anyone is really interested to know, I can say, "Please read this post". LOL!
Of course there is more in life than the size of your body.
Nonetheless, whatever size you are, remember it is more important to keep yourself healthy (not necessarily thin) to live a fulfilling life.
And it's about feeling good about yourself, and not just wanting approvals from others!
Earlier on I've wrote about my health tests that I've done this year, mostly via AIA Vitality since being a member offers perks (ie, cheaper) rates for those tests and vaccinations.
You should read about them HERE so you can get an idea of how it works.
Lately, I've been hearing from friends that TIME has always been a factor that robs them of their health. This compels me to share with everyone that it really isn't impossible to balance a hectic job (or jobs) with an effective fitness regime!
If you don't already know, I practically have 4 jobs! I run my own digital and influencers management company, I maintain my personal blogsite and I'm also a content writer.
In addition to that, I've also been supporting homemakers/bakers' products and have even set up an e-commerce site for it –>http://heartsandhands.oddle.me/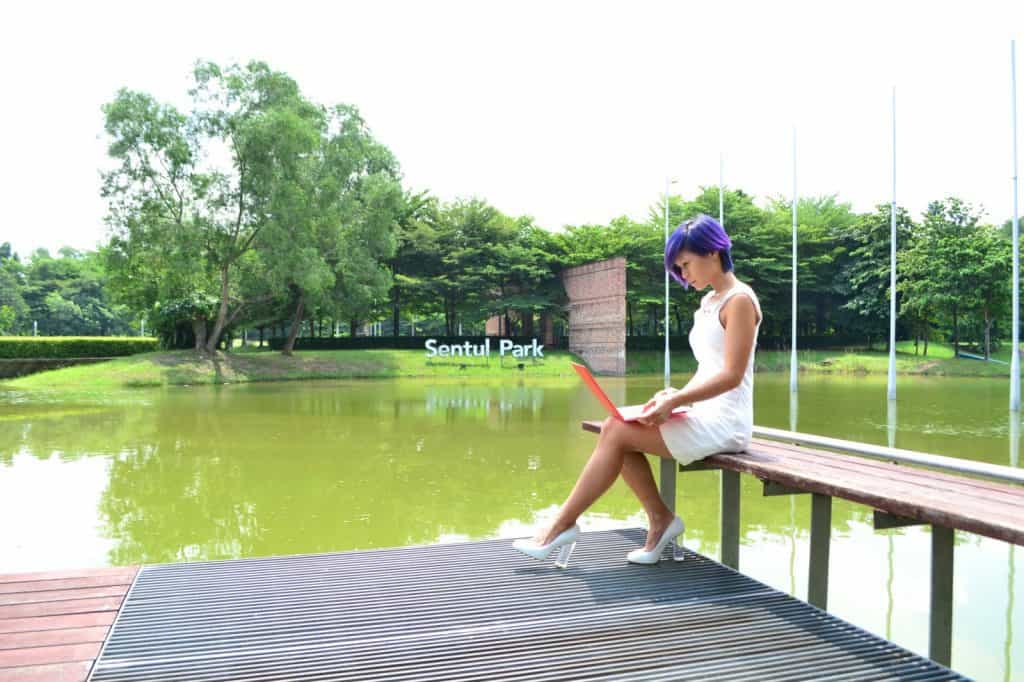 It does sound a little crazy having to juggle it all doesn't it? So how do I do it?
Just like YOU, I have 24 hours, nothing more, nothing less. In all honesty, if I can do it, it is likely that you can too, despite our different commitments.
You must be curious on how this is all possible. Why not have a glimpse of my exercise routine?
---
EXERCISE: A glimpse into my exercise routine
---
1. GYM:
For the gym I am a constant in Bodypump, RPM, yoga and TRX classes.
Below are the reasons why.
Bodypump: For strength training.
Weight training is a concern for many females as many are worried about bulking up and looking like a "monster".
I think that misconception should be laid to rest.
If you choose the correct weights and perform the correct reps and sets for your goals, you won't be bulking up. Instead you will enjoy great muscle definition besides revving up your metabolism rate, which in turn, aids in weight loss.
Yoga:
I develop massive core strength and flexibility with yoga.
And well, the ability to perform impressive poses is a huge motivator.
I mean, how many females can claim to be able to perform a handstand?
TRX:
I love TRX.
It is an exercise that develops strength, balance, flexibility and core stability all at once and one can do hundreds of exercises using a TRX.
This system leverages on gravity and the user's body weight to complete the exercises.
RPM:
I hate the threadmill so if the weather is being a pain (rain, HAZE, heatwave), RPM is my cardio choice.
Pulsating music, a hot instructor in tights and disco lights is just what you need for a 500 – 800 calorie workout.
2. OUTDOORS:

I love the outdoors.
Whenever I'm in Singapore I tend to clock more milage as I feel safe running in Singapore.
Back in KL or during my trips to Melaka/Ipoh/Penang, I would do short runs around/near my hotel.
Another good workout option?
The stairs!
3. Home workouts
I admit, there are times when I'm overly exhausted or couldn't even get away from my laptop.
That's when my favourite High-intensity interval training (HIIT) workouts come in..
With music blasting I'll complete a 30 – 40 minutes "Stronger " workout. Stronger is an online site that offers quick and effective workout at home/office without any need for equipment.
Here is the link to the different exercises available, all below 45 minutes and very doable at home or any safe and open space, so no more EXCUSES! –> http://www.livestrong.com/blog/10-free-workouts-get-fitter-stronger/
Generally I would encourage those who lacked fitness motivation to join a public gym.
My first tip would be to find one with branches near their home or working space. There's nothing like flash floods or horrendous traffic jam to deter all well-meaning gym plans.
Hit the gym in the morning before work if you are a morning person, otherwise right after work before your body shuts down.
You'll be surprised, but it is true that a vigorous sweat session does wonders to the mind and body.
Just so you know, Fitness First offers an enticing promotion that AIA Vitality members can enjoy. You can check out this link –> https://www.aiavitality.com.my/vmp-my/partners/fitness_first.
Seeing that it is one of the largest network of gyms in the country, I'm sure you would be able to find a Fitness First gym near you!
Besides, once you start building up a circle of like-minded friends in the gym or found a class/exercise that you enjoy, hitting the gym wouldn't be such a drag after all!
---
My Fitbit, My Fitness Partner
---
Since we are on the topic of fitness, I can't stress enough how essential it is to always keep track of your progress.
An easy start would be a tracking device like a Fitbit. I've heard that some may find it slightly pricey but the good news is that for AIA Vitality members, we get to enjoy a 25% discount on FitBit devices. It certainly sounds like a good deal to me.
I wear my FitBit daily and it monitors a number of statistics in real-time such as steps taken, distance travelled, calories burned, stairs climbed and active minutes throughout the day.
It does look cool and others would immediately know that you DO have a plan to stay fit (so you're kinda pressured to ensure you WALK THE TALK!)…. LOL!
All details are synced to the Fitbit app on my phone so I could track/look back on my progress over time.
This serves as a reminder to clock up more steps and a motivator to keep moving.
If you dislike the idea of gyms and do not wish to commit to a long-term gym membership, a Fitbit could serve as a vigilant auditor for your fitness goals.
Start by clocking up the numbers of steps taken daily. Soon you will be walking a lot more, maybe even taking the stairs versus the lift and feeling good about it when you see the numbers on your Fitbit at the end of each day.
I'm not sure about you, but I do get a kick out of getting BADGES for my achievements!
---
AIA Vitality
---
Ever since I joined AIA Vitality, I find myself more committed to my well-being goals. This programme was the catalyst for me to join the Putrajaya Night Run recently and likewise I've been more aware of my overall well-being; setting new goals, trying new sports (Zumba anyone?) and even considering a part time career as a Personal Trainer!
Yes, I'm an ambitious woman and I am rewarded by AIA Vitality for staying fit – isn't that a GOOD, MOTIVATING deal?
Besides, the points that I've earned have been useful for me, especially now that I'm at Silver status, I'm able to book Air Asia flight tickets at 20% off the base price!
Other benefits includes perks at Fitness First, lower booking fees for Berjaya Hotels and Resorts and discounts on AIA Vitality partners' merchandises.
So there you go, my "fitness regime", my motivator and my game plan!
SO, WHAT WILL BE YOURS?
It is nothing extraordinary nor it is rocket science.
These are basically exercises that anyone could do, but the commitment and discipline has to come from yourself!
Now that you have a glimpse of my fitness regime, would you like to know my diet too? 🙂
#AIAVitalityMY #ichoose