So, the famous UK chain Burger and Lobster is open in Malaysia and when I found out a few days ago, I was astonished.
Curious, I went to Genting today and true enough, there were many billboards along the way with the teaser "Coming Soon".
I had wondered too, like everyone else, if it is the same menu as the one in London and what are the prices like?
I mean, our economy isn't at its finest and our currency isn't even accepted at most overseas money chargers now. So is everyone going to jump at the opportunity to eat RM100++ lobster rolls?
Well, judging from how Pint and Pinces is faring in Bangsar (still surviving), I guess the rich is still rich.
Besides, Burger and Lobster opened in GENTING HIGHLANDS, not downtown PJ or KL.
Obviously the targeted clientele is of a different league.
What's a few hundred RM for lobsters if you just had a windfall at the Roulette tables?
And the amount of China tourists in Genting, good lord. I can imagine half on them in Burger and Lobster.
*Prices are inclusive of GST.
I got some images from stalking their FB page since SkyAvenue was closed.
Burger and Lobster was closed too.
What a disappointment!
We stopped out car and I went to the information counter to check before parking our car as the stupid navigation system in Genting is well, stupid.
Hoping to save ourselves the trouble should the outlet be closed (sending them a FB message didn't help and the contct number on their page doesn't work!), I went down and asked a girl at the Information Counter if Burger and Lobster is open.
She assured me that it is, and hence I could just walk to Starbucks just across from her and go one floor up.
So we went to get parking and hurried over to SkyAvenue.
After 30 minutes driving about and getting a spot followed by 3o minutes of walking around trying to locate the damn outlet, we went back to her and told her that SkyAvenue is closed and we can't find the entrance to Burger and Lobster.
She argued and said it would be.
Then she looked at our faces and decided to call "someone " to check. Turned out that is wasn't open after all.
Needless to say, both of us were not in a good mood.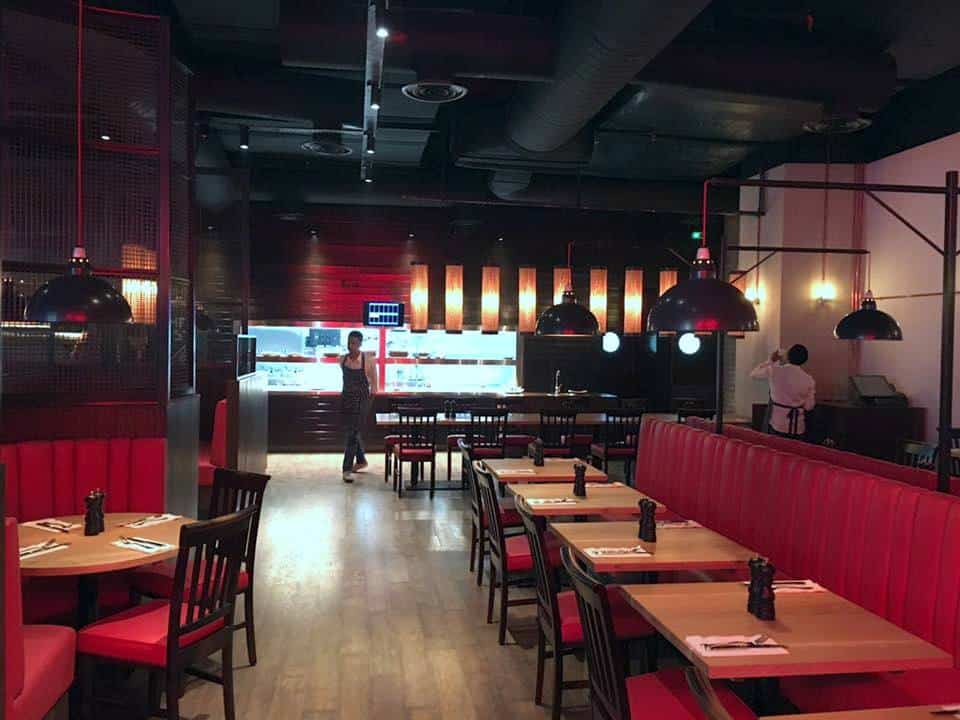 Anyways, our frustration aside, the menu that was circulating online gave me an idea of what to expect if I ever attempt another trip up Genting.
Firstly, I noticed that some of the items were actually "Malaysianised".
Signature chilli sauce? Seven spices sauce?
Er, no thanks. I'll go for the original!
Seeing the "localised" items on the menu also made me wondered just how much of the original ingredients and recipes are retained in this outlet compared to the original in London.
Sadly I haven't been to the one in London so I'll just have to enjoy it as it is.
Now friends, who has been to the one in London, go try and let me know? 🙂
PS: You can check out the original menu –> https://www.burgerandlobster.com/en/menu
---
LOCATION:
---
BURGER and LOBSTER
SkyAvenue Genting Highlands
Pahang, Malaysia,
Contact: +603-6105 9186